Last Updated on April 1, 2022 by Editorial Team
The best answer or antidote to impulsive nature is practicing pause. Kids are the storehouse of dreams; they are super inquisitive too. They pounce upon any chance to explore, find and innovate. Till the time, the energy is channelized positively, it is okay. The problem arises when there is so much hidden inside and avenues of venting out are few. It is where the urge to act on impulse creeps in and manifests in the form of several behavioral issues such as impulsivity.
It is a well-known fact that impulse control is very much necessary for those children and adults who exhibit impulsivity in various degrees as per the severity of PTSD, ADHD, etc. experienced. Thankfully, there are playful ways of helping kids so that they can learn to focus the mind, practice pauses, and eventually, control impulses.
We bring you here the research-backed games, both online and offline, that allow kids to learn impulse control and develop better levels of concentration. These may be available as apps at the play store/apps store, and also at offline and online stores as toys or gift items. So, let's take a look!
A must-look list of creatively crafted impulse control games for kids
1. Jenga
Jenga is a unique game that promotes focus enhancement, and mental concentration. This interesting game was the brainchild of visionary games designer Scott. It was invented in the year 1983. The game has become a rage since then. It has attained the status of one of the most preferred party activities, team-building activity material at schools, and an exciting bond developer among family members.
In addition, no one can ignore the utility of this game as an impulse control support. The game works great when used as a means to divert the fidgety mind to something stable. It has been found to be the best resource for keeping kids engaged.
How to play: The numbered tiles are placed vertically and horizontally to form the stack. Two dices are provided which players roll to arrive upon a number. The numbers can be achieved by adding or multiplying as per the capabilities of the players. The players select the numbered tile, remove it cautiously and place it above the stack to increase its height. Challenge is to maintain the structure while balancing the tiles one above the other. So, you can well imagine how it can help control the impulse. After all, it is not fair to expect a child to recite chants or do meditation, so Jenga proves to be the next best option!
2. Impulsive Eddie
What could be a better way to control impulse than to drive a child's mind into searching for some answers? Impulsive Eddie comes with 88 question cards and 20 fun cards. The question cards are designed such that the players are driven to find answers to the questions that actually are self-exploratory in nature. Thus, a child or the player develops confidence about the self and the surroundings. Since controlling impulse needs the pretext to divert the mind, this game offers the perfect premise for that.
Impulsive Eddie is one of the most engaging games that help families come closer to their impulsive children and work as a team. These moments of togetherness, bonding, and fun not only help families create beautiful memories, the child feels centered and more confident by engaging in such board games.
There are various strategy-based games also that can help all fidgety balls out there become better in their response management. These games are available both as mobile and web apps. Let's explore which are those in our coming segments.
3. Togetherland Therapy Card Game for Kids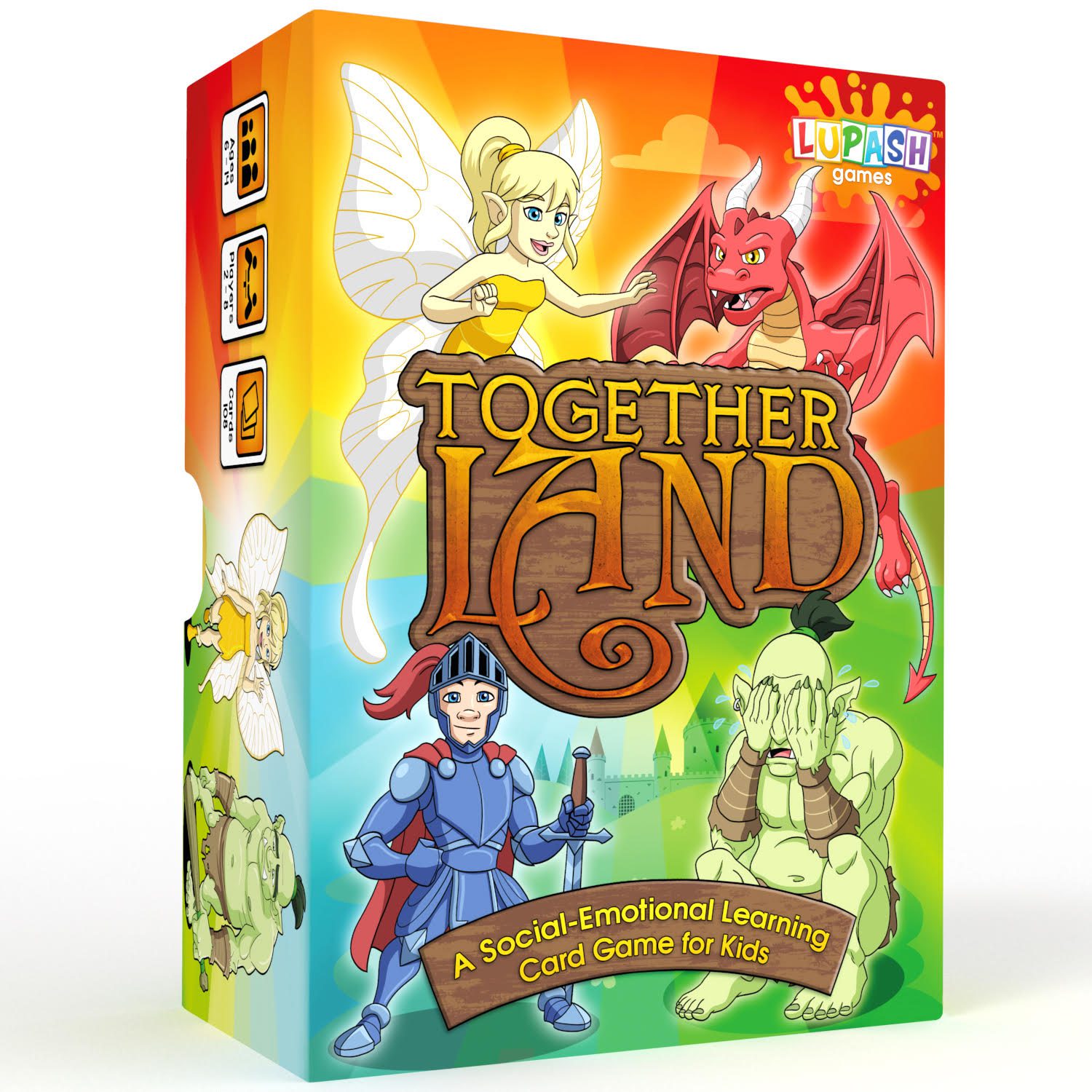 Whether it is out of impulse, or poor coordination and control skills, children always receive flak for bad behavior and poor social intelligence. Parents need some solution that is not all about counseling and lecturing. Such parents can find deep solace in this therapy card game.
The game evokes mental absorption and questioning ability and gives cues to kids to put the best behavior on display when they are in some challenging position. It is a researchers-approved game designed for kids having special conditions, but appeals one and all with the same ease.
Online web and mobile game apps for impulse control
1. Game for Impulse Control
Looking at the image, assessing the situation, and then self-exploration collectively help impulsive people behave in a controlled manner. This game offers the perfect premise to do all these three things and much more. It is the immersive nature, mind-stimulating qualities, and the requirement of staying active, focused, and vigil in this game that sets it apart from others. The task given is simple, but the way to complete is where the whole trick of controlling mind and impulse lies.
The game is the brainchild of an accomplished engineer and he has applied various interesting principles of this field to give shape to this game. Suitable for both kids and adults, this puzzle game to control impulse is sure to become your timepass and a great learning module while other options fail to impress you.
App Link: Playstore
2. Impulse : Circle Puzzle
Do you find it hard to control your ever-wavering mind? No worries. Impulse Circle puzzle is designed to offer you the best premise for keeping your mind focused. This game is best suited for people of all ages. Because being impulsive does not come uniquely to anybody; it is a habit almost everyone struggles with.
Hence, this game allows you to challenge your mind in the most productivity-oriented manner. Its gameplay is designed in such a way that helps you to widen your view, and yet enhances your focus by giving you circles' color match and coordination challenge.
Game Link: Playstore
3. Brain Gym
Almost all fitness freaks are gym maniacs, but what about working up the brain and enhancing its focus? A quick solution lies in this fascinating game Brain Gym. This game works as the best food for your brain and allows you to control various emotions, and impulses too. The best benefits of this game application are:
Better cognitive control
High-quality, sustainable attention building
Quick thinking
Flexible approach towards problem-solving, and several others.
Game Link: Playstore
4. CogniFit
Train your brain to practice discipline, control, and problem-solving with Cognifit. This research-backed gamified app gives the players the best premise to practice and train the brain to solve problems, improve focus and also control it when it jumps upon making a decision out of impulse.
Cognifit has come up as a proven solution for people of all ages who need brain workout amply adequately. Its abundant benefits help everyone who need gamified support to control impulse, solve mental problems and acquire considerable improvement in calculative and reasoning powers.
Game Link: Playstore | Appstore
Summing up
The best solution for improving mental capacity, impulse control is to engage children and adults in brain enhancement activities and games that teach channelizing energy and creativity in the right direction. Take a look and try all the above offline and online games that are hand-picked to make your search for such supports interesting, easier and joyful.