Dyscalculia is a learning disorder. It has plagued about 4-6% population in the US. The disorder has risen to the status of being a reality due to increasing awareness. But, it was not the case centuries back. Despite having unmatched talents, people displaying discomfort with numbers were branded stupid. Due to various reasons such as bullying, low confidence, and inability to pass grades, students dropped out of school. Nevertheless, a few talented people fought their shortcomings and made a mark as famous painters, writers, scientists, and others.
In this post, we enlist here famous people with dyscalculia so that you can get your much-needed dose of inspiration. Read about and follow these famous people with various math difficulties; you will surely feel determined to stay focused on your path to glory. Here is the list!
Top 7 Famous People with Dyscalculia and Math Anxieties
1. Cher
Cher is the name of multiple talents. This powerhouse of talent is known to be a TV personality, an accomplished singer, and a songwriter. Her work has earned her the title of 'Goddess of Pop'. But, her childhood was not so easy as she suffered from both dyscalculia and dyslexia. Her childhood is a testament to the fact that deprivation from the right conditions for studying also contributes to developmental dyscalculia.
She didn't have stable childhood and things at home required her to take menial jobs to sustain herself. Hence, the dyscalculia didn't affect her much as it remained undiagnosed and she was drawn to music, drama, and song-writing, etc. which didn't require math too much. The fact still remains true that she found numbers a strange thing and was never comfortable with the mathematical operations and number sense.
2. Benjamin Franklin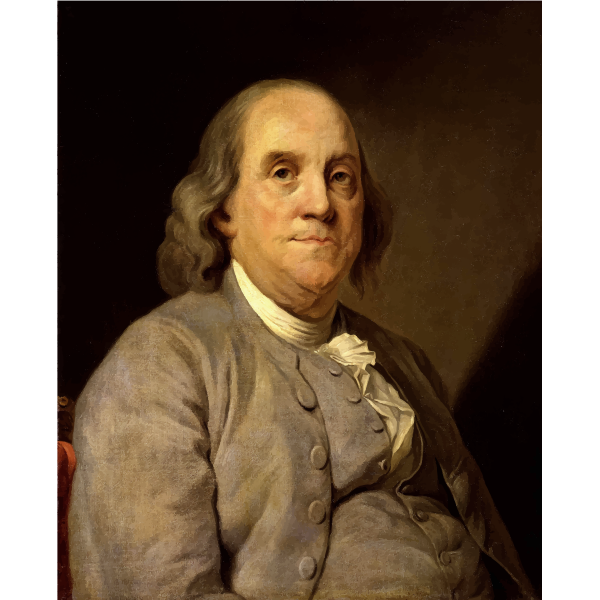 Learning disorders don't pose a hurdle when you are determined to succeed. Benjamin Franklin is the most influential exemplification of this statement. He is known as the founding father of the United States. Known to be an American polymath having donned the roles of a printer, inventor, publisher, and several others, his inventions were way ahead of his times. His achievements affirm that learning disabilities are not the determiners of any person's mental potential. A few notable inventions of Benjamin Franklin are bifocals, lightning rods, hand paddles, and others.
3. Hans Christian Anderson
H.C. Anderson was a noted playwright, and a writer of novels, books, and poems of children. He did several jobs before starting his career in writing. As an accomplished writer, he belted several gems that were considered the most iconic works in English literature.
Born to an illiterate washerwoman, he had not much exposure to education but was given basic education. In school, he was not a bright student and the learning disability further made his school life more challenging. But, this did not stop him from exploring his creative abilities. His perseverance and the ability to touch the topics deeply and relatably earned him various laurels as a litterateur.
4. Thomas Edison
Sir Thomas Edison invented the electric bulb, we all know it! What we don't know is that this legendary inventor was a dropout from school. He couldn't stick to the conventional ways of gaining an education as he failed the assessment tests many times. He struggled with math anxiety and related issues but his creative and imaginative abilities gifted humankind an invention that proved to be the precursor of modern life.
5. Robbie Williams
Robbie Williams is probably the most loved comic actor in Hollywood. He was a part of a few of the most iconic fun movies of the industry. With credit to make millions of people laugh, this man carried a lot of emotional burden on his shoulders. He suffered from mental illnesses like bipolar disorder, depression, etc. Even these challenges were manifestations of more ingrained problems like dyscalculia.
He was not a bright and welcomed student as conventional ways of learning math made him quite uncomfortable in his early years. With the best turn of luck and opportunities knocking on the door at the right times, he made a fabulous career as a comic actor. He is no less than a complete acting school to many newbies in the field.
6. Mick Hucknall
If you were a teenager in 1980 and had a taste for music, you must have come across Mick Hucknall's work at some point in time. He is a singer and songwriter and topped the charts in 1980. He is the lead singer of the pop band Simply Red. There is a lot more to his story. He had issues with learning math and was rejected at various academic institutes as he could not clear assessments. He finally got his calling in an art school where he got the correct guidance; and most importantly, the much-needed ray of hope. He got trained in music, and finally, started his band 'Simply Red' in 1980. The band produced songs that were no less than anthems in that decade. Thus, instead of giving in to the feeling of despair and hopelessness, it is better to boost the creative side; no one can match dyslexics in that department.
7. Mary Tyler Moore
Mary Tyler Moore was an American actress with a colorful career. Her antics on-screen won her lots of adulations from fans from all walks of life. Her role in the TV sitcom The Dick Van Dyke Show projected the image of a modern woman on the TV and set benchmarks for others to follow.
This beautiful actress was not a darling among teachers in school. They found it really hard to make her understand numbers and math concepts. It did not shake her confidence much in her school days because no one could diagnose what exactly it was. She found about her learning disorder in her 50s when she visited her psychologist who explained it to her. The actress died at the age of 80 leaving behind a great body of entertaining work that will inspire generations to come.
Summing up,
Dyscalculia is a reality, but not all can digest the fact that there can be a problem with learning numbers. Though things have changed a lot since the introduction of the Rehabilitation Act of 1973, the inclusive model of education is still in the nascent stage. However, whenever you want to take a break from those feelings of despair, go through the inspiring lives of famous people with dyscalculia above and keep going!